Accelerate Your Discovery.
Order by December 1 for 2022 Delivery.
Acceled LLC, a provider of benchtop instruments designed for chemists and researchers, is pleased to announce that the cLight is in stock and available for immediate delivery. cLight, which advances capabilities in cellular catalysis experimentation, is experiencing rapid adoption by leading research universities and drug discovery labs.
Currently, many of the important tools for research face long delays due to supply chain challenges, which can force researchers to build their own instruments or delay publishing. Acceled's cLight is now readily available. Orders submitted by December 1 are guaranteed by December 31 to meet researchers' budgetary and Section 179 requirements.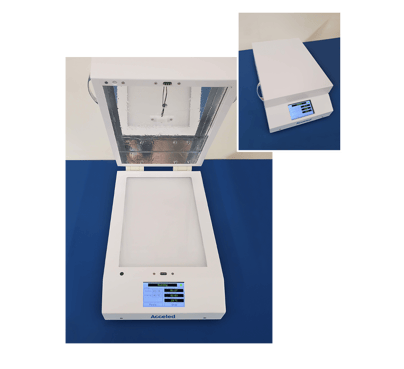 cLight offers single- or multi-plate catalysis experimentation with repeatable results due to its uniform LED illumination and cooling. cLight allows for enhanced statistical comparison between protein interaction networks, making it ideal for biochemistry research in genetics, pharmaceuticals, proteomics, diagnostics, and food science.
Request a quote or purchase in our online shop. Academic pricing is available for qualified institutions.